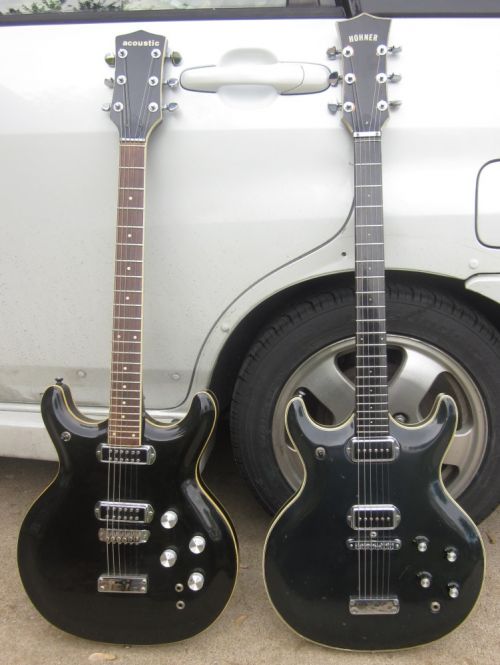 Mosrite-built Black Widow (left), Bartell-built Black Widow branded for Hohner (right)
Welcome to the Acoustic Black Widow pages, a site devoted to a really great guitar that's definitely a sleeper in the vintage market. These guitars were offered by the Acoustic Control Corporation, a company better known for their amplifiers, from around 1970 to 1974. Very little info is available on them, but it's been noted that while most of them were made in Japan, the earliest ones were made by Bartell while there were approximately 200 that were made by Mosrite at the end of the Black Widow's production.

I encourage owners of Acoustic Black Widows (all versions) to send pics and info about your guitar. I'll add these to a database of serial #s.