Here's a an ad for the Black Widow featuring jazz guitarist Larry Coryell. He's shown playing the Mosrite version.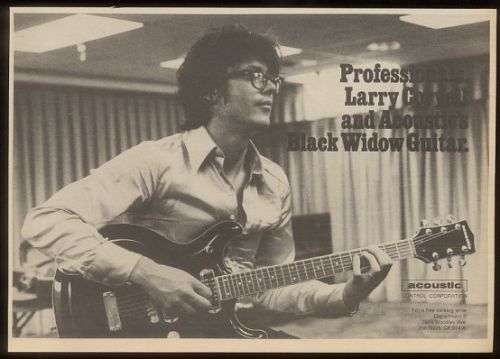 Here's a pic of Acoustic employee Harvey Gerst playing one of 3 left-handed Black Widows made.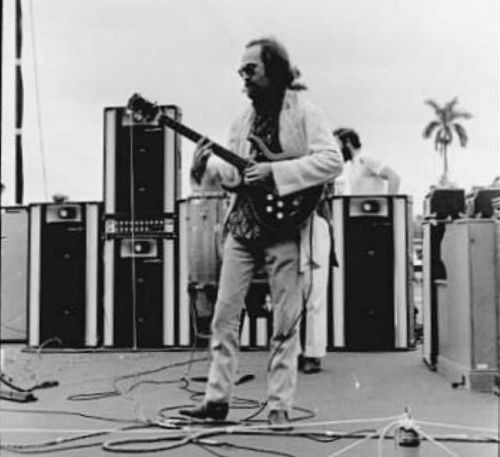 The following 2 pics are from a packet of promo stuff I bought on ebay several years ago. These are 8x10 glossy photos of 2 different guitars. The first is a left-handed BW, apparently of Bartell manufacture (22 fret neck). The 2nd pic is the more common right-handed Matsumoku (Japan) version (24 frets).